29 Whiringa-a-nuku 2020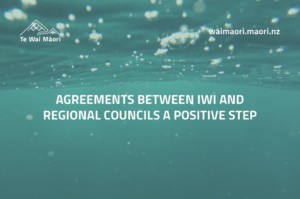 Last week, two historic signings between iwi authorities and regional councils took place.
On the West Coast of Te Waka a Maui, Te Rūnanga o Ngāti Waewae, Te Rūnanga o Makaawhio, Te Rūnanga o Ngāi Tahu, and the West Coast Regional Council became the first to sign a Mana Whakahono ā Rohe agreement under a 2017 amendment to the Resource Management Act. The agreement is an iwi participation agreement, designed to support local authorities and iwi/hapū authorities to build strong working relationships with a clear understanding of how they will work together and iwi will contribute to resource management decisions.
Meanwhile in Taupō, the Waikato Regional Council has become the first council to utilise Section 33 of the RMA to transfer functions to an Iwi authority. The agreement will see certain water quality monitoring functions transferred to the Tūwharetoa Māori Trust Board.
It is a long-awaited step in the right direction to see these existing mechanisms (available under the RMA for a considerable time) begin to be utilised. We are hopeful that we will see further progress to better provide for and enhance the role of Iwi in resource management and address the most significant of threats to freshwater fish species.