Te Wai Māori Third Quarter Report out now
3 August 2020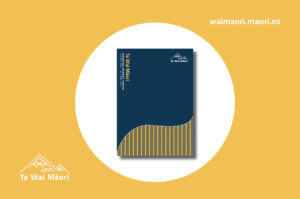 We're pleased to present you with the report on our activities for the third quarter of the 2019-2020 financial year, covering the period 1 April – 30 June 2020.
Inside you'll find updates on:
Our feedback on the Ministry for the Environment's final draft of the 'National Climate Change Risk Assessment for Aotearoa New Zealand – Te Tātai Tuwhenua Huriārangi mō Aotearoa'
Our joint response on the Department of Conservation's Biodiversity in Aotearoa
Engagements with the Minister for Conservation and the Department of Conservation
Our piharu/kanakana communications strategy
Wai Ora Fund and Tiaki Waid Fund
Commissioned research on the effects of a changing climate to freshwater fish species – and much more.
(Click the report above to download a copy).