Changes use the right language, now we need to look at the implementation
31 July 2020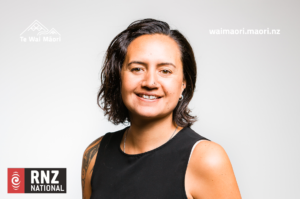 Courtesy of Radio New Zealand
The chair of an iwi advocate group which works to advance Māori interests in freshwater fisheries says changes to the RMA will be transformational for Māori interests.
One of the proposed changes into the RMA suggests strengthening the Te Tiriti clause – to give iwi more power.
The report highlighted that, "despite the large number of provisions in the RMA designed to provide for Māori interests, these have not been implemented to enable mana whenua to engage meaningfully in the resource management system".
Te Wai Māori Trust's chair Lisa Te Heuheu said she was excited to see how changes in the report were implemented.
"It's good to see the challenges highlighted but [also] some transformational attitude in the report around what really needs to change, looking more at the strategic end of the system, rather than being an ambulance at the bottom of the cliff, but also the monitoring and oversight of Tiriti performance – those are critical things that have been missing for a long time," Te Heuheu said.
"Without national direction and legislation to guide local government it has been ad hoc and piecemeal at best."
It was hoped with strong capability in both central and local government in the new system, some major improvements would be seen, she said.
"For them to truly understand what it means to engage with iwi, hapū, whānau but to implement that provision in a way that's meaningful from a Treaty perspective."
There was great language in the proposed new law, but they now needed to look at how to make it work and what practical implementation measures were necessary, she said.
Click here to listen to the interview on Radio New Zealand's Morning Report.