Te Wai Māori report for Q2
29 Piripi 2020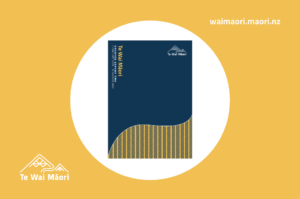 It was a busy start to the year for us.
We responded to the Essential Freshwater programme, we noted that that the Trust supports many of the proposals but that the Crown must ensure that it works with Iwi and hapū as partners in the development of the proposals further. We also provided responses to National Policy Statement for Indigenous Biodiversity where our feedback was more critical of the consultation process and recognition of Māori, and the Resource Management System Review which addressed concerns about underutilisation of existing RMA mechanisms; lack of resourcing of Māori in freshwater planning process, lack of accountability of when Treaty obligations not met.
During the quarter, we welcomed two new team members, Carly O'Connor (Senior Policy Analyst) and Taniera Manaia (Policy Analyst). They've hit the ground running and have contributed massively to our mahi. We also welcomed Lisa Te Heu Heu as our new Chair. Lisa has been part of the board since 2017 and we are looking forward to continuing our mahi under her leadership.
To find out more about our mahi during the second quarter, read our Q2 report available here.