Te Arawa lakes introduce Iwi permit for collecting freshwater taonga species
14 Haratua 2020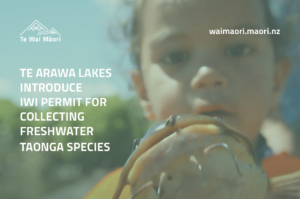 In the rohe of Te Arawa, a new rule has come into force. One that seeks to protect taonga freshwater species populations while ensuring that traditional practices of mahinga kai continue. The new bylaw bans the use of scuba gear, only allowing traditional methods such as rama and hinaki. And gathering freshwater taonga species like kōura, inanga, kakahi and tuna will be authorised by Iwi permit.
The new rules are in place to protect the taonga freshwater species which have been in critical decline over the last few years, kōura in Rotorua declined by 80% over the last 3-5 years.
Te Arawa Lakes Trust has been working towards this initiative with Ministry of Primary Industries and Department of Conservation over the last 10 years.
Watch the full story from Te Karere below.